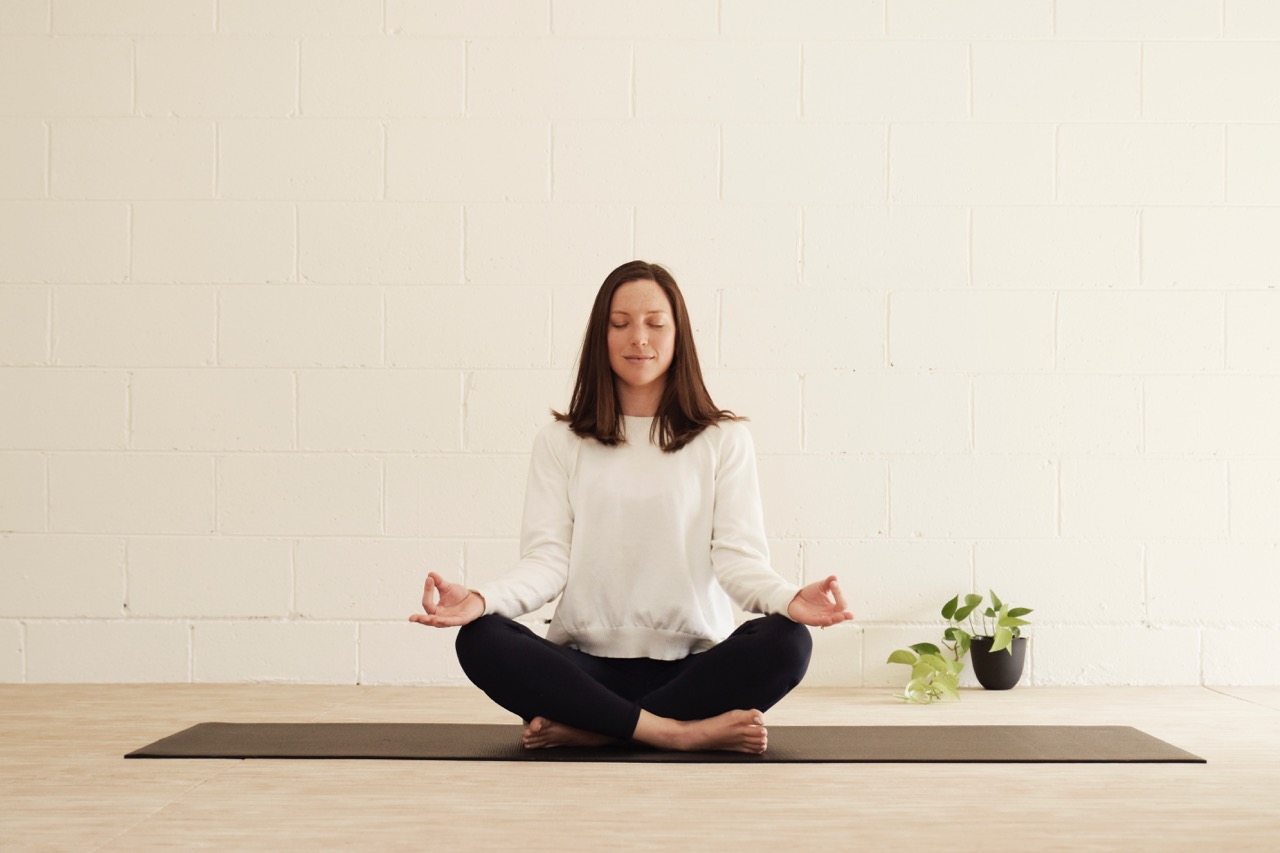 YOGA FOR THE BRAIN WORKSHOP: How you can learn to cope with stress and foster contentment in your life.
Presented by Dr Zac Elizabeth Buchanan, Clinical Psychologist and Yoga Teacher at our sister studio, leaf+bird wellbeing
In a society increasingly characterised by self-'improvement', competition, and comparison (hello social media!) it is no wonder there is a rising trend of people experiencing high levels of stress and dissatisfaction – feelings that can develop into more serious issues of anxiety and depression when left unchecked.
During this immersive Yoga for the Brain workshop you will delve into how yoga (in its philosophy and practice) can assist in counteracting your experiences of stress and dissatisfaction, and learn strategies backed by the latest psychological science and research to help foster your mental wellbeing.
In this 2.5 hour workshop, you will learn about emotional balance, the role of yoga in cultivating mental wellbeing and practice a range of evidence-based yoga psychology techniques to nourish your mind.
You will be provided with practical resources, but this will mostly be an experiential workshop, meaning that we will spend a big part of our time discussing and exploring movement (asana), breath (pranayama), and meditation practices.
No prior experience in yoga is necessary. The physical component of the workshop will be gentle, and thus the workshop will be suitable for most people, regardless of their level of yoga experience.
Key Information
Location:  leaf+bird wellbeing, 11 Gertrude St, Lower Templestowe
When: Saturday 30th March 2019, from 10am -12.30pm
Cost: $75 per person
Includes: light refreshments + nibbles, yoga equipment use
Questions: lauren@leafandbird.com.au / 0402 983 360
Limited places available – book now to secure your place!
BOOK WORKSHOP NOW
About the presenter
Dr Zac Elizabeth Buchanan is a practicing Clinical Psychologist, with a Doctorate in Clinical Psychology and an Advanced Diploma in Yoga Teaching.
Through her own personal journey, Zac has come to discover and appreciate the many complementary aspects of yoga philosophy and practice in understanding both the mind and mind-body connection, how we relate to ourselves and others, and strategies for enhancing personal wellbeing. Zac is an avid believer in thorough scientific research and is excited to see a growing body of western psychology research supporting the 2000-year-old yoga tradition.
She currently works in private practice, supporting individuals experiencing difficulties related to anxiety, depression, low self-esteem and confidence, relationship difficulties, and life transitions. Zac aims to re-empower the people she works with, helping them to recognise and shift potential thought and behavioural cycles that may be contributing to their current difficulties and begin the process of personal healing.