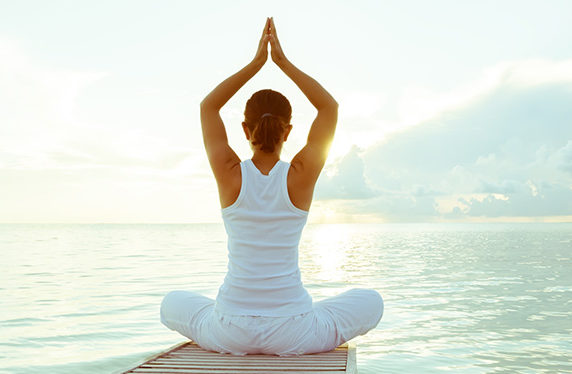 Are you keen to try yoga, but not sure how to get started? Or maybe you're coming back from an injury and not sure if you can safely return to your usual yoga class? Or are you finding yourself stuck with a few key poses in class and want to work out how to master that tricky spinal twist?
Then you should book in a 1 hour Yoga Assessment with our physio Lauren!
Lauren has completed her Level 1 & 2 Therapeutic Yoga Certificates, and loves combining her physio training in anatomy, human movement and rehabilitation with the practices of yoga. As well as having a professional interest in the therapeutic and wellbeing benefits of yoga, Lauren enjoys practicing yoga regularly herself, having first discovered the practice over 5 years ago.
If you are looking to start yoga, but need some guidance as to how to safely practice the key poses such as downward dog, warrior poses, balances and the famous chaturanga vinyasa, then Lauren can take you through the moves, teach you key terminology, and also help you understand how poses should feel and how to make sure you avoid injury.
Lauren also sees many patients who already practice yoga, but find it difficult to get back to their usual practice after an injury or surgery. When done correctly, yoga can be safe and effective as a form of rehabilitation. However, the converse is true and it can cause pain when done with the wrong technique or without adjusting to consider the injured tissues. Lauren can assess your injury and advise on safe alternative poses and adjustments with props to assist you to continue participating in your usual class. In addition she can prescribe some yoga related exercises for home practice/rehab.
If you are healthy and well, and practice yoga regularly, chances are you have a couple of poses that are tricky or painful, and that just don't feel right. Or perhaps your teacher has noticed you have trouble with some poses? Taking the time to analyse your movement patterns with Lauren can help you identify your technique errors, develop preparatory pose sequences to build towards a peak pose, or create an exercise programme to target your problem areas (tight hamstrings??) so that you can start to master your practice.
Lauren recommends booking a 1hour, one-on-one yoga assessment in order to:
identify your key yoga goals
assess and target problem areas
understand how to practice yoga poses safely and effectively
use yoga as exercise therapy
Yoga – it's not just the physical poses (or asanas) – breathing and meditation are important aspects to yoga practice as well. There is now building evidence that breathing exercises and mediation are beneficial for physical and mental health, and also can assist with reducing pain. You can also book in to see Lauren for a half-hour appointment to undertake breathing and guided meditation exercises. You can combine this with some manual therapy if required, simply outline your needs when you speak to reception.
Please contact us to find out more or to speak directly with Lauren regarding yoga therapy at Thompsons Road Physiotherapy.
Ph: (03) 9850 4437.