Welcome to TRP Physiotherapy
Welcome to Thompsons Road Physiotherapy. We have been providing quality health care to the local community for over twenty years. Our clinicians have a wide range of clinical experience and expertise, and are passionate about helping their clients reduce pain, understand their bodies, and restore healthy movement. We are committed to delivering excellent care, and we ensure that our patients get the treatment they need by offering physiotherapy, clinical pilates, exercise rehabilitation and remedial massage services, all of which you can access at our clinic.
Get in touch with us to make a booking, or use the buttons below to read more about our services.
Workshop: Yoga for the brain. How to cope with stress and improve relaxation.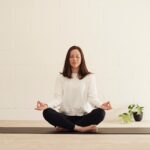 Sounds like just what the physio ordered! If your new year's resolution is to de-stress and improve your wellbeing in 2019 – this event is for you!
This fantastic workshop will take place on Saturday 30th March 2019, presented by clinical psychologist Dr Zac Elizabeth Buchanan, at our sister studio, leaf+bird wellbeing.
During this 2.5 hour immersive workshop you will delve into how yoga (in its philosophy and practice) can assist in counteracting your experiences of stress and dissatisfaction, and learn strategies backed by the latest psychological science and research to help foster your mental wellbeing. You will leave with new skills and tools you can use immediately. Read more here >>
To purchase a ticket, click the button below.
At Thompsons Road Physiotherapy we take a natural and practical approach to treatment, based on best-practice and scientific evidence, which we tailor specifically to each individual. Our physiotherapists work with you to help you reduce pain and restore movement by helping you to understand your body and how to achieve your personal goals. Our clinicians work closely with your doctor, specialist or coach, because we understand that good care takes teamwork.